Having the right heating unit in your home or business can make all the difference. We provide a number of heating units and components to ensure that our customers receive the right fit for their unique needs. Remember, having a heating unit that's too small can cause colder temperatures and system breakdowns while having a heating system that's too large can lead to overworked components. We'll help you find the heating solution that's right for you.
Once we've found the perfect heating solution for your specific needs, our heating installation team can quickly have your new system installed. All of our installation technicians are screened for your peace of mind. Our HVAC company is fully licensed and insured. We charge by the job, not by the hour, so you'll never end up getting caught by surprise if a heating installation job takes a little bit longer than expected. We treat your home or business as if it were our own, and we guarantee that we'll never leave a mess behind.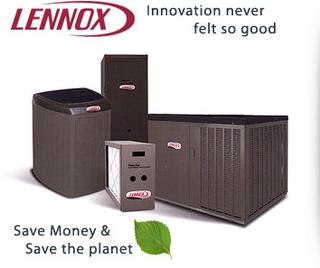 Heat Pump |
Learn the Basics About Heat Pumps
Heat pump units contain a refrigeration system consisting of a compressor and two coils of copper tubing, surrounded by aluminum fins that aid in the transfer of heat. These coils closely resemble the radiator in a car. Just as in refrigerators and air conditioners, refrigerant flows through these pipes to and from outdoor coils. When the heat pump is in heating mode, heat gathers in the outside coils and is drawn inside, where the refrigerant evaporates into gas. As it condenses back into a liquid, indoor coils transfer heat into the air. A reversing valve near the compressor changes the direction of refrigerant flow to cool during the summer or defrost outdoor coils in winter.
Boilers |
Boilers Are a Great Way to Heat Your Home!
With a new boiler system, your home's temperature can be accurately measured and regulated for constant home comfort. Compared to boilers of the past, today's advanced controls and high-efficiency features provide you with the benefit of more efficient heat and lower operating costs.
An annual inspection by one of our trained boiler service technicians will give you the assurance that you are getting the most out of your boiler. It is important to do an annual check for natural gas and carbon monoxide leaks, especially if your boiler is several years old. We test all aspects of your boiler system including checking safety controls, water levels, relieving air and much more. Keeping your boiler running properly will ensure maximum home comfort while reducing your utility bills and avoiding untimely repairs. Today's boilers are far more efficient than boilers of the past. They offer big savings in energy costs, as well as many new features to improve your safety and comfort.
Installing a modern boiler is not just about replacing the unit. Proper venting and heat distribution are essential. American Air Systems specializes in boiler replacement, so you can count on the job being done right the first time.
Our boiler installation and replacement experts do a thorough analysis of your home heating needs. We will review your home's size, insulation, heating system components and radiator or baseboard heating units. We'll discuss your boiler heating system options to ensure the best replacement for your home's unique heating needs.
Heating Repairs and Installation
Don't let a problem with your heating system get you down – contact American Air Systems for a fast response and service from experienced technicians.
Warning Signs a Repair is Required
Heating Installation - New or Replacement
American Air Systems is proud to provide heating installation services using products from top brands in the HVAC industry. We can provide new and replacement heating products. Our heating installation technicians work closely with our customers to create customized heating solutions. We take into account everything from the size of your home to your lifestyle, in order to put together packages that fit your unique needs.
If you have an old, outdated heating system, you may be throwing hundreds of dollars out the window every year in heating costs. The fact is, many older heating systems lose efficiency over time adding up to increased energy bills. In addition, older heating units need repairs more often, further increasing the cost of ownership.